Green Dream Hooligans
However you look at it, druidism is in a bad place in Azeroth. Pretty much everything about it is falling apart.
Xavius, Nightmare Lord of Satyrs, an instrument of the Legion turned by Sargeras, yet conceited and evil enough to still be secretly serving his Old God master N'Zoth and working towards freeing him (from wherever the hell he's entombed), is pretty much running amok.
Ysera and Cenarius have been corrupted and Malfurion Stormrage, mighty winged and bearded specimen he may be, has requested help cleansing the Emerald Dream and casting out Xavius.
Luckily for him, Molotov is always up for this sort of task.
Of course our idea of "cleansing" tends to involve going on a rampage, chucking a lot of fire around, and pretty much demolishing the place. Painting the Emerald Dream red is our style.
We might not be subtle, but we sure are effective.
Trail of corpses – check
Sweet sweet epic loot – check
Dukkha's DPS still intimidating – check
Guild still unable to line up for a decent screenshot – actually I think we might be getting better at that:
Nythendra
(first kill 21/9/16)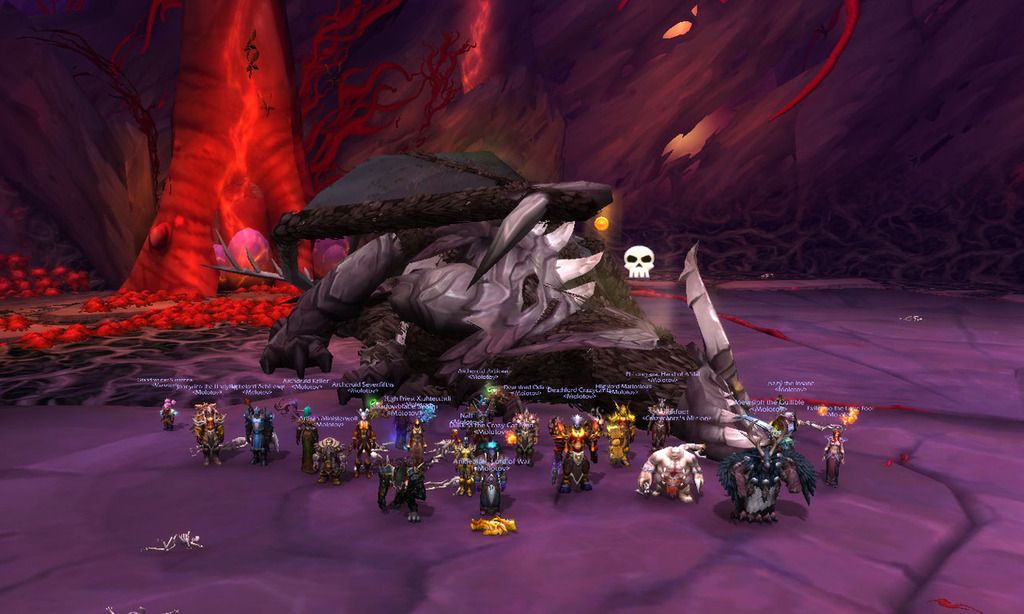 Il'gynoth
(first kill 21/9/16)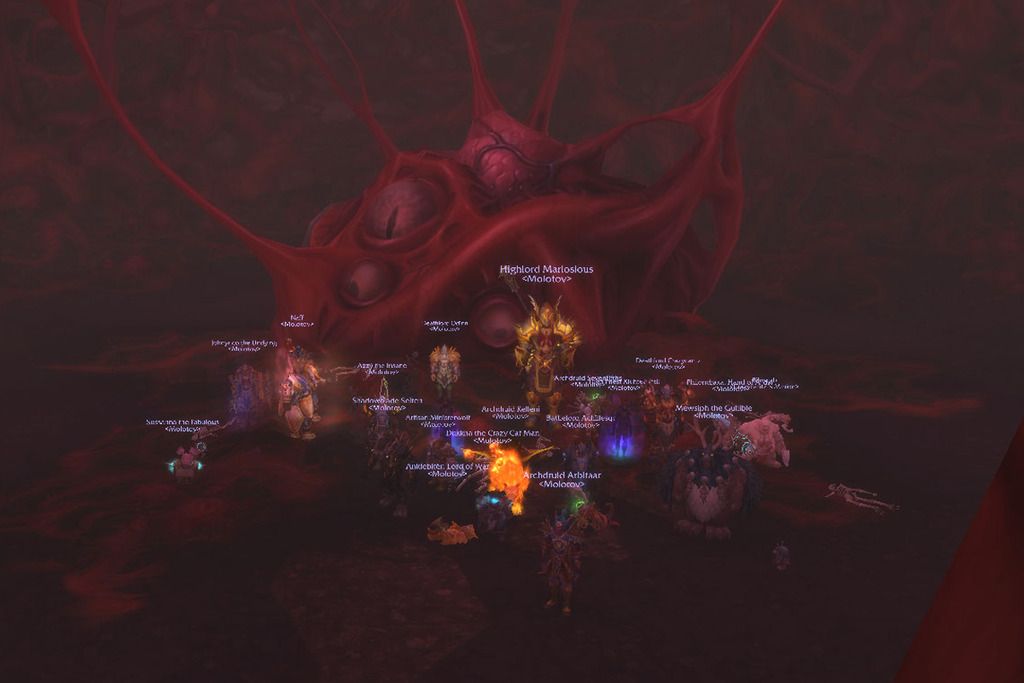 Dragons of Nightmare
(first kill 21/9/16)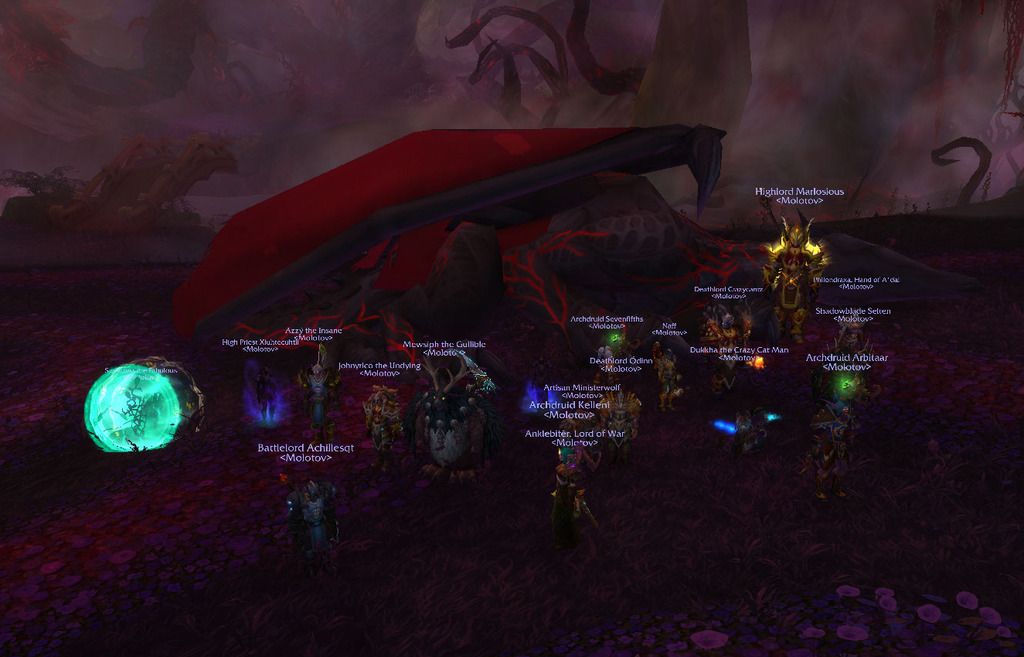 Ursoc
(first kill 22/9/16)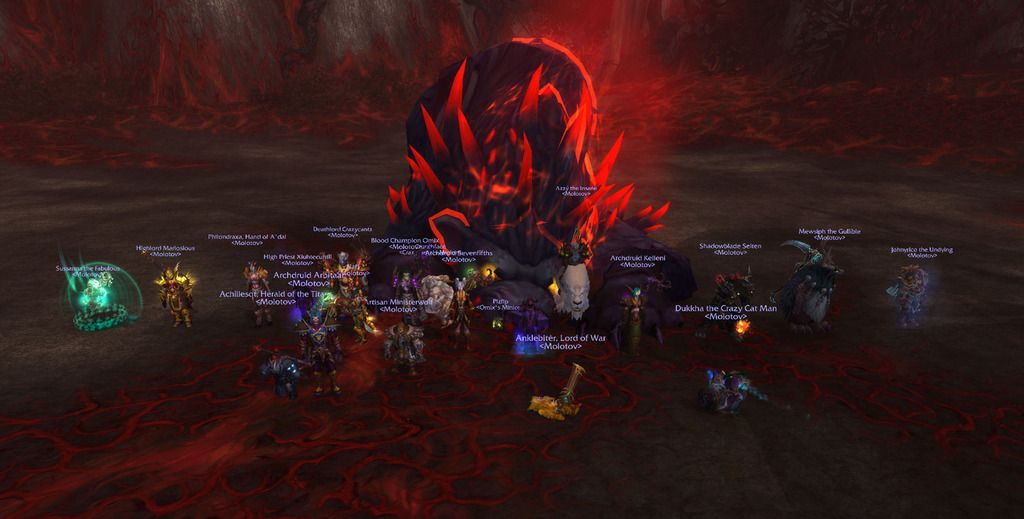 Elerethe Renferal
(first kill 22/9/16)
Cenarius
(first kill 28/9/16)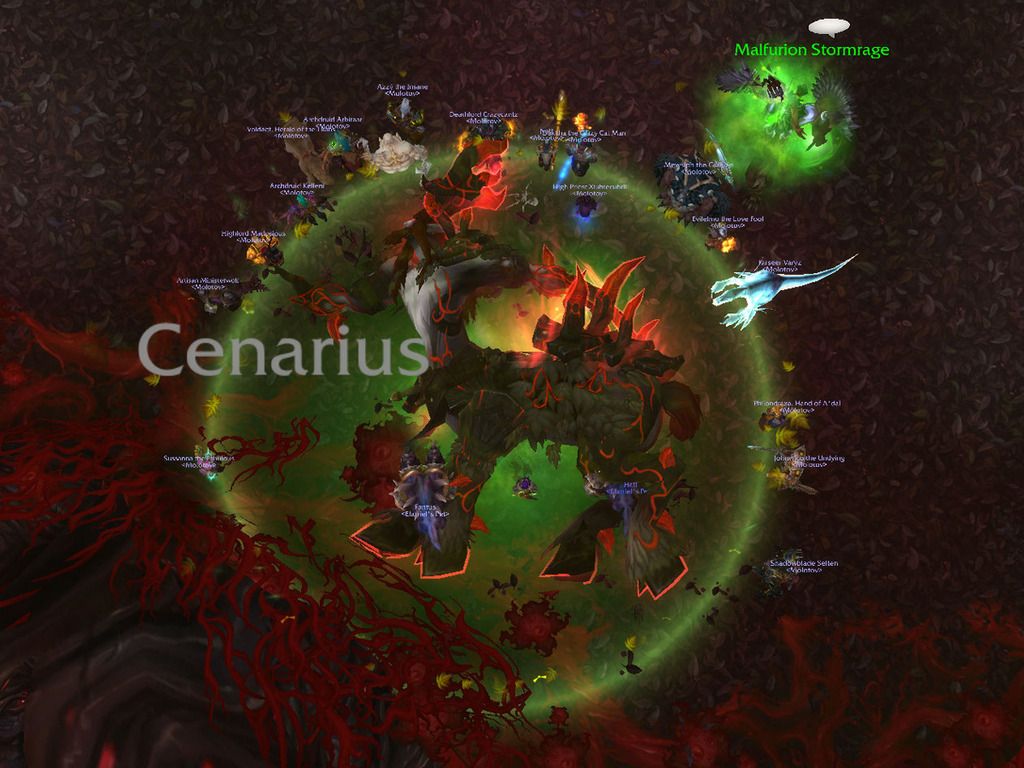 Xavius
(first kill 29/6/16)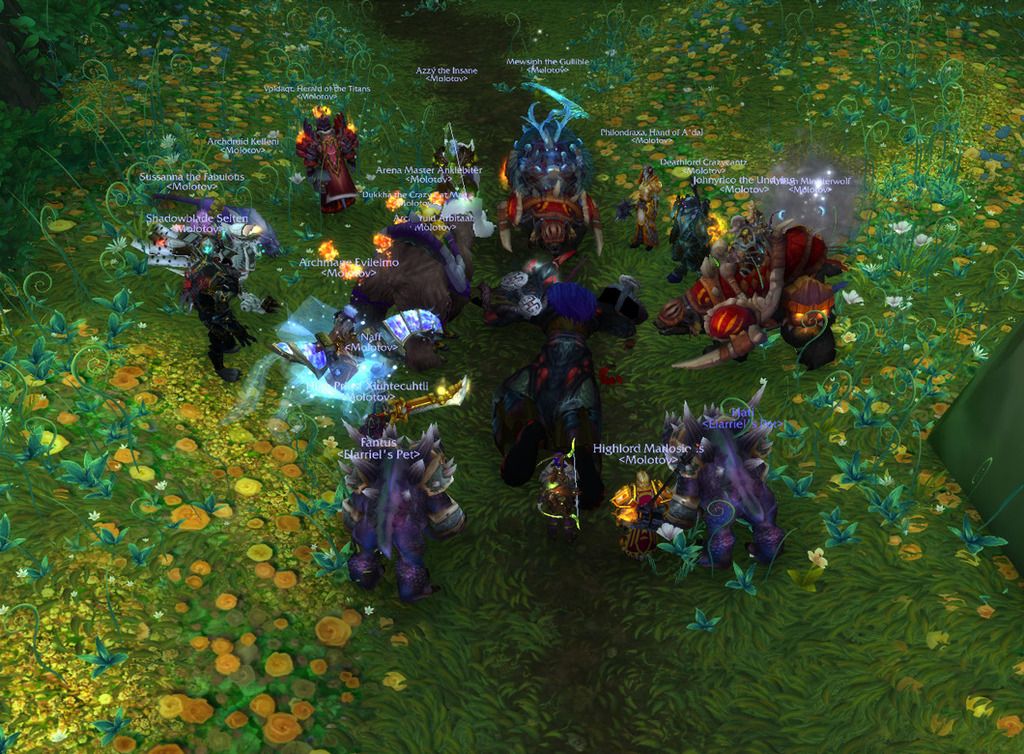 We've had four raid nights so far and have racked up at least one new kill each night which makes for a great start to Legion and a happy guild.
-Rath
P.S.Ahead Of The Curve Completed, but I'm too lazy to do a new News Post.
Progression Update 27/10/16 EN(N) 7/7, EN(H) 7/7