Let's have a crack at General Rajaxx. Sure, we've never done the event before, we probably don't have enough crowd control, but at least we'll be aware of what we have in store.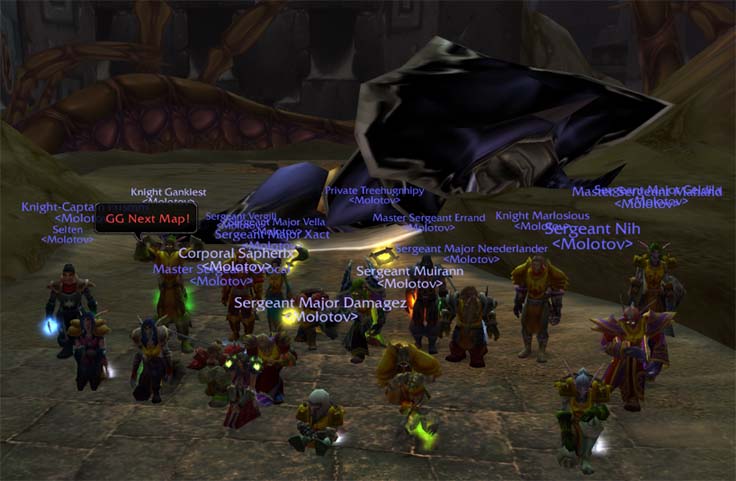 Simply amazing guys... almost flawless, and if only losing Sapherix (twice) in the fight is the worst that could happen, I'm a happy tank.
We then went on to learn the Buru encounter, thanks to Selten and co, for your experience; in the end we learned a few tricks and got the disgusting bug to yield his goodies; which, following the current trend, has included NOTHING for the tanks.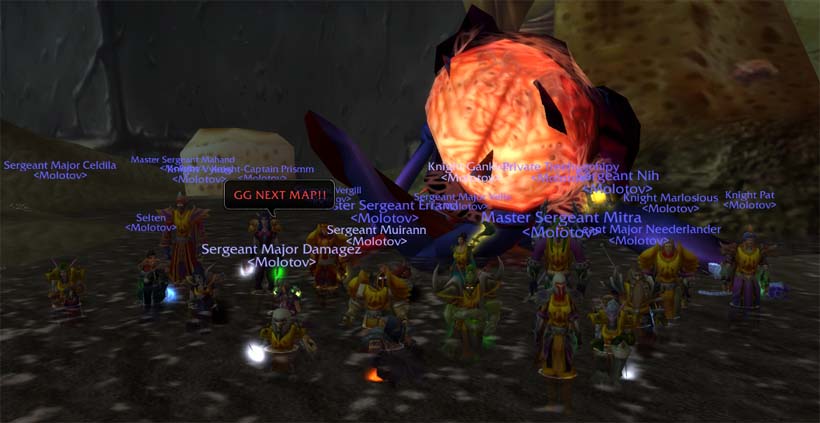 Our time will come. (Grats on the fancy pally gloves, Vergill

)
And finally, our attempt on Moam... odd that the only fight we encountered that
didn't
involve bugs was so hideously bugged in itself... reset bugs, that is: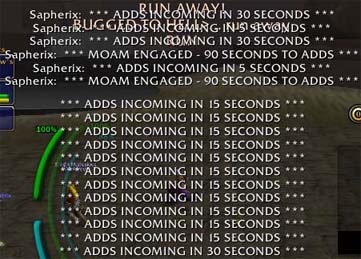 We overcame it, and would have been sure to domesticate Moam too, had we had a full complement available; next time, Moam, next time.
Grats to the loot winners, and grats to the guild.
...just when you thought it was safe to zone in...

"Warrior of the Light", my ass... compulsive strippers...
-Cart