In true Molotovski fashion, we down a Naxx boss on the verge of the expansion's release; out with a bang, and into the BC with style.
We threw a lot at him, seems it was just enough to push him over: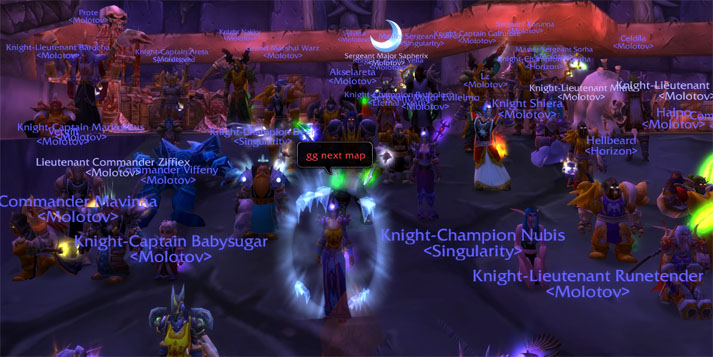 <Molotov>, and a few friends. Middle left: Razuvious (deceased).
Absent: Deathknight Understudies (4) (deceased).
Congratulations go to Babysugar for <Molotov>'s first T3 token, and Warz, for finally upgrading from his GM longswords. Well earned to both of you, and a well earned kill for the guild.
<Molotov> has come a long way since being a scrub guild PUGing ZG in September of 2006.
Special thanks go to the following people:
Dukkha, Hellbeard, Locck, Deen, Reconus, Thatoma. There've been a few others too, who've come along to faithfully wipe with us over the last week. Dukkha: your DPS is intimidating.
Finally, to clear up any misconceptions that have been floating around... there have been accusations that I've now grown complacent so that Thunderfury procs tank my mobs for me.
Nothing could be further from the truth,
as proven here
: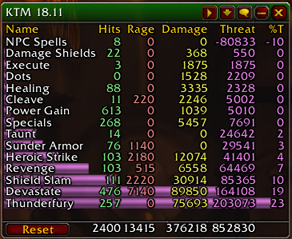 See? Utter fabrication. I've taunted 14 times. That's 14 times Halpo probably didn't die.
-Cart