For our first trick, 3 almost identical screenshots of almost identical looking drakes: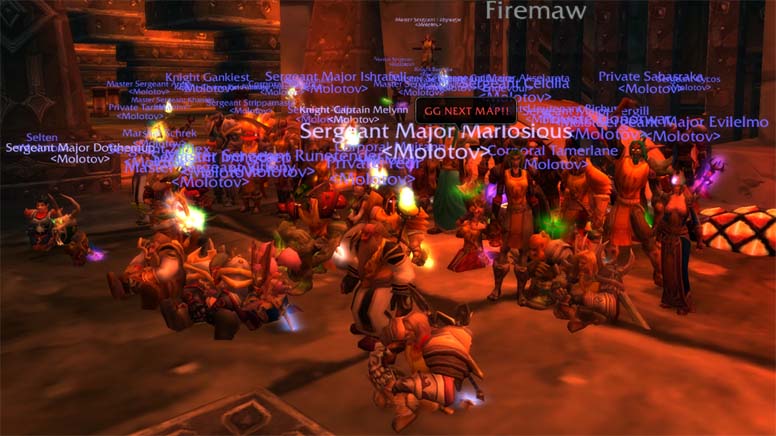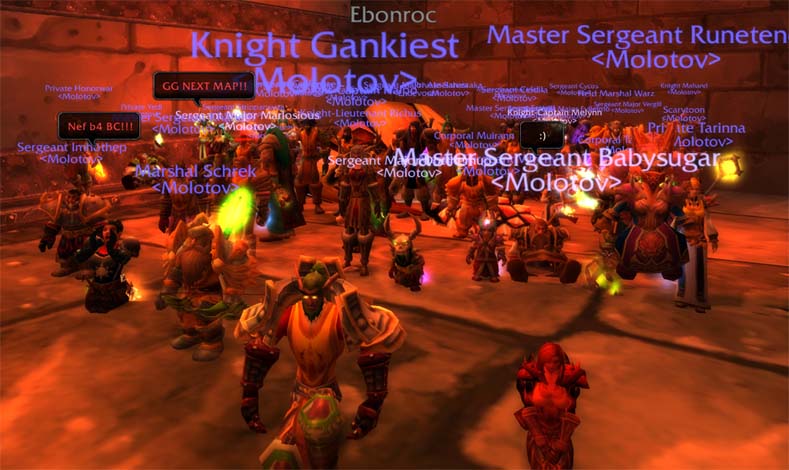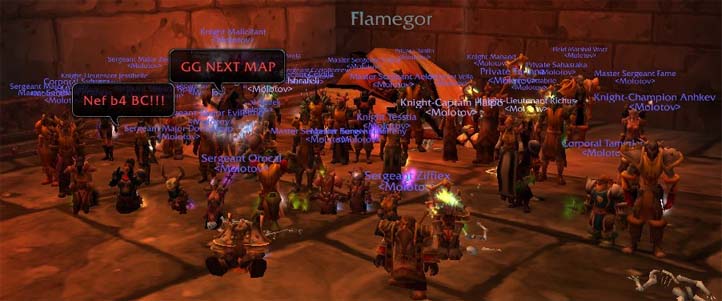 When they go down, they go down smoooothly.
Chromaggus. Chromaggus.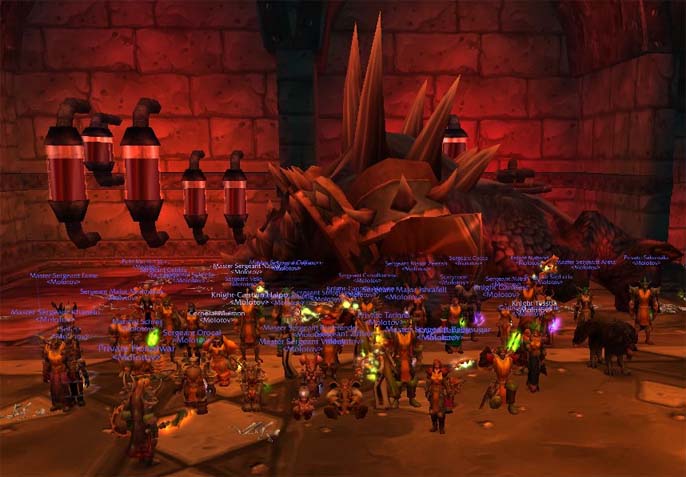 Is dead. On timelapse too, with limited hourglass sand. That's some sweet work right there.
Afterwards, we went to pay a visit to our good friend Nef: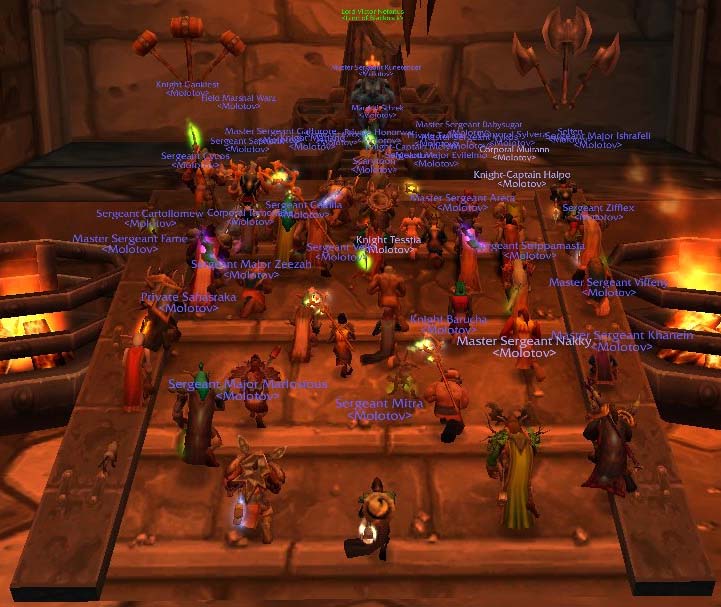 Well done <Molotov>. Nefarian dies next week.
-Cart