Ossirian is dead, and here is the money shot: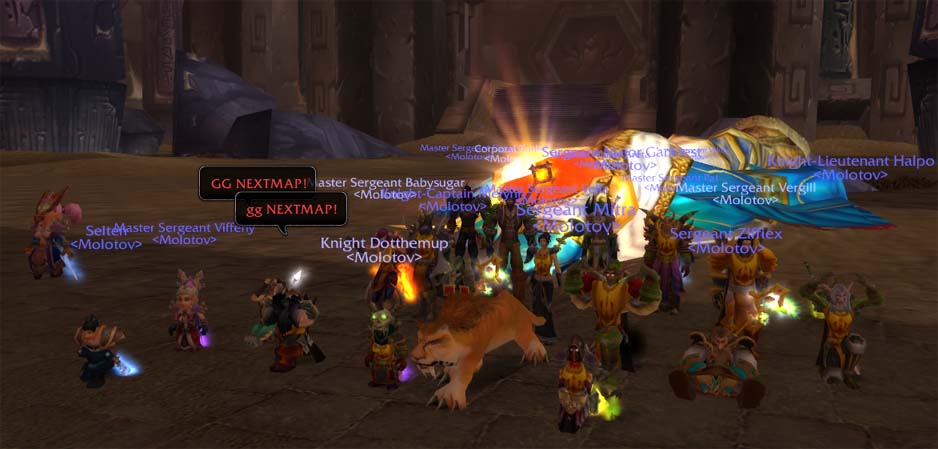 He was tougher than anything we'd encountered until now (including Ony). But from this point forward he will give us loot when we ask.
Politely of course.
The performance we put up in there was superb... You guys are the best.
We messed up his face for good measure... not so unscarred now, huh?
-Cart