In theeeeee LEFT CORNER! We have <Molotov>, returning instance champions! Sipping cocktails calmly as they /mock their opposition.
In theeeeee RIGHT CORNER! We have:
Baron Geddon (DECEASED)

Shazzrah(DECEASED)

aaaaaaand the Sulfuron Harbinger! (DECEASED)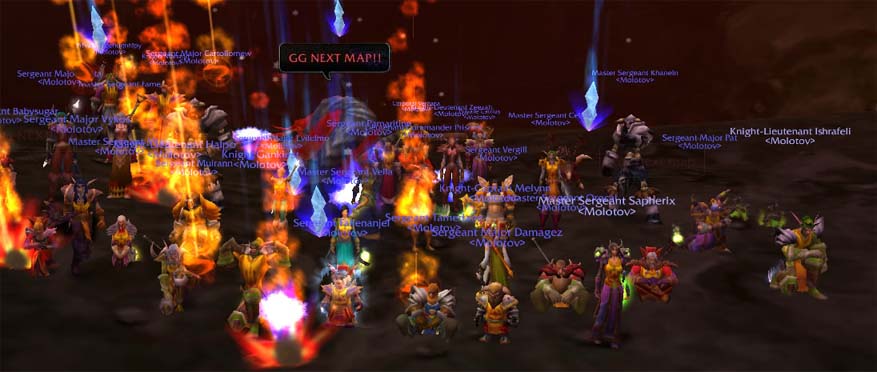 Yeh... they're dead. We killed them. Then we went through their pockets for loose change and candy.
Sweet, sweet candy.
-Cart
PS: 3 firsts in one night... you guys really like to make my job difficult? Huh?