Let me begin by saying that we are clearing MC with a slight population deficit. I need healers. I would love more healers. I'm a tank, I'm powered by heals.
In spite of only having ~30-35 people, we burnt through MC tonight...
Two new kills:
Gehennas went down with little to no fuss (first attempt kill spectacular!)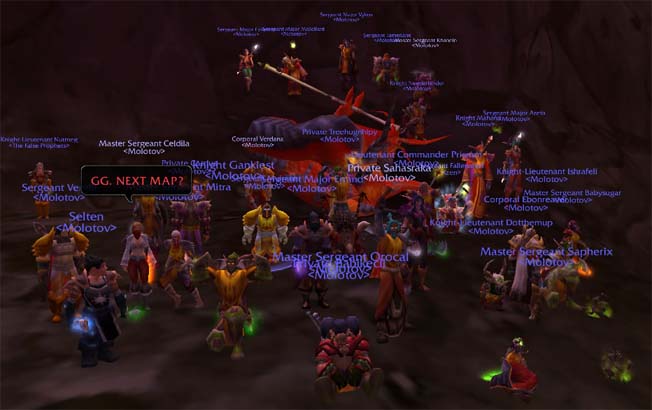 Garr... was interesting.
By the time we got to Garr himself, there were ~24-25 of us left.
You guys took down Garr (and his adds) in a freakin' marathon fight.
I continue to be amazed.
(first attempt kill DOUBLE SPECTACULAR! OH BOY!
LIGHTNING ROUND!
)

Also, miffed that you are always making me post two new progression pics per raid. I see what you're doing there.
-Cart