A completely <Molotov> run makes this one a landmark.
Well, except for Silv. Hey Silv.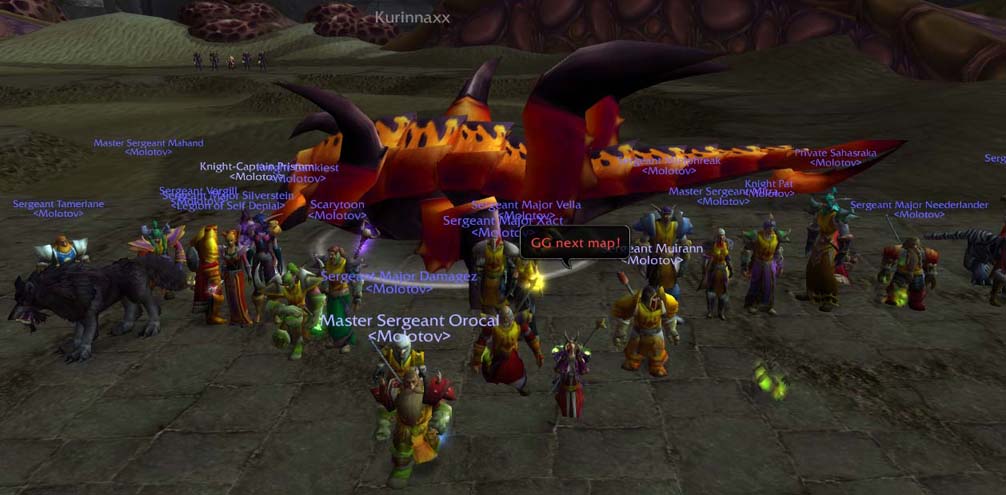 Another new (to us) boss is domesticated in one hit.
Well done everyone, we'll have our plan to setup giant roach motels in AQ in action in no time.
Grats to me for my fancy new Battle Shout.
It's louder.
-Cart
PS:
How'd that mind control thing work out Vella?
Oh, I guess we already know:

Grats to Prismm for downing Vella. Server first!