Young Maulgar had a toothache; several in fact.
He cried and cried.
Daddy Gruul phoned the dentist.
"Doctor Vargoth, here."
"My young ogre has some teething problems. Can you come and take a look?"
And so, off went Doctor Vargoth, qualified dentist and arch-mage, with his 25 dental assistants.
"Oh my!" said Vargoth, "You have 4 rotten teeth! They'll have to come out!"
The secret was in the pulling of the teeth.
Vargoth's 25 dental assistants quickly got to work, expertly pulling the teeth and disposing of them.
Poor Maulgar was a spoilt little ogre though, and he wasn't used to pain.
After his teeth had been removed, he started to throw a tantrum.
Fortunately, Vargoth's dental assistants were very skilled in anaesthesia and soon had Maulgar snoring away: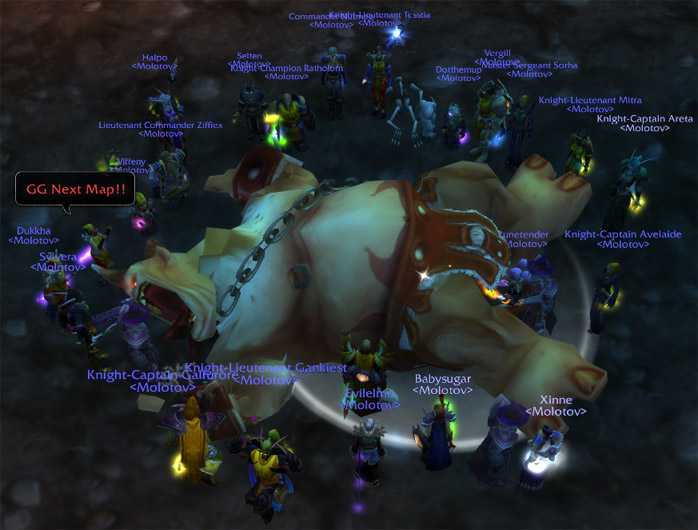 Epilogue:
We... may have given him a little too much ketagnome, because he didn't get back up.
Naturally we went through his pockets for loose change... lo and behold! A pair of drood shoulders...
Now we have to explain things to his daddy.
But that's okay... we're
good
at explaining things.
-Cart