Nightbane bites the charred earth: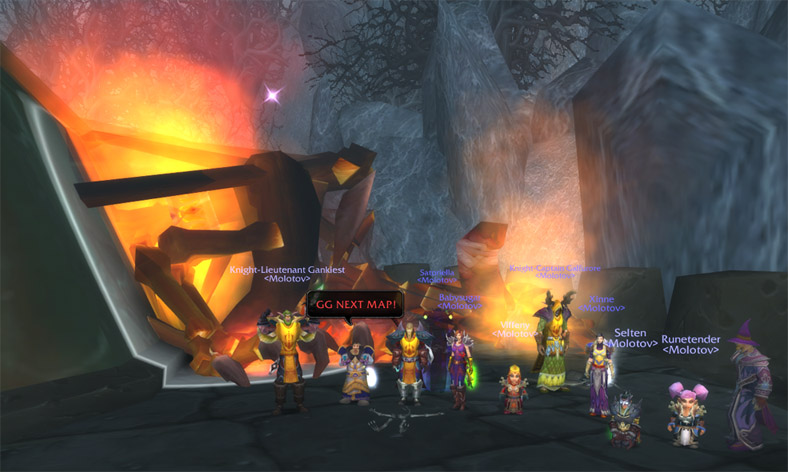 It was a fairly irritating evening of attempts; seems to be an encounter where if you lose even a single person, the difficulty doubles.
For example, if your rogue gets feared out of visible terrain.
Ultimately though, we wound up downing him on an attempt where we had just 9 people from 50% health onwards, so I guess we can't complain too much about that.
Nightbane is dead, we can start getting ready for bigger and bet-... bigger and even bigger things.
Also: I'm proud to say that the second Kara group has downed Romulo and Julianne, who had the decency to show up this week.
Such a poignant tale is this age-old tragedy, that it brings a tear to the eye of even a seasoned cynic such as myself... and as such, we felt it callous and crude to take a simple screenshot of the two angst-ridden teens. Nothing more than an artist's impression from our finest craftsman would suffice: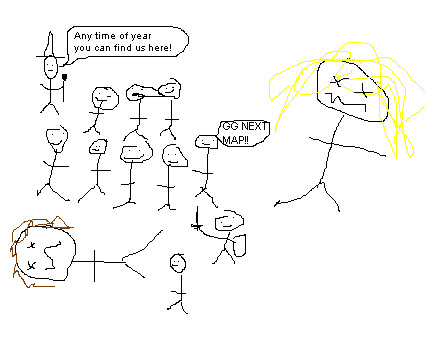 Yes. That's right. Group two
forgot
to take a screenshot.
But if they had, you'd better bet your ass there'd be a Vargoth in it.
So... Kara is nearly completely cleared out and ready for us to move in. All that remains is Illhoof and that pesky spider and we can install the mages into the servants quarters...
where they belong
.
Kisses,
-Cart